Clare understands that makeup can be a very personal thing and finding the right makeup artist is key, here are some recent comments from lovely clients. You can also read fabulous reviews on Clare's Facebook page or on her Google business page.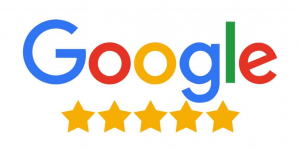 Training and makeup lesson testimonials
"I highly recommend Clare. I had an appointment with her a few months before my son's wedding which covered skin care and then wedding make up. She provided so much excellent advice on skincare which I followed and my skin improved immeasurably. Not only did it have a glow but also my rosacea greatly improved. She provided easy to follow advice on how to apply my make up for the wedding and succeeded in making my eyes (which I always thought looked piggy) look bigger. At the wedding several people asked me if I had my makeup done professionally. I learnt so much and she gave me renewed enthusiasm to look after myself better. In addition she is a delightful person – easy to talk to, professional, patient and fun."
Elizabeth
This was a fantastic and incredibly thorough masterclass; Clare really helped to enlighten me as to why things just hadn't quite been working with the makeup I'd previously been choosing, her friendly approach really put me at ease and her knowledge gave me complete confidence in the looks and how to put them together. I eagerly searched for my tailored skincare and makeup suggestions whilst waiting for the train, and have loved putting my face on in a morning and feeling much more assured and confident in what I'm doing and how I present myself. Would highly recommend as a great investment in yourself :)"
Vicky
"Amazing experience with my one on one custom makeup class with Clare. Learnt so much on skincare for over 40 and how to cover my rosacea without over doing it. I highly recommend this wonderful lady !!! She certainly knows her stuff. Thank you Clare for giving me confidence in my daily makeup routine."
Sarah
"I can highly recommend the masterclass with Clare. Clare gave some very useful advice re skin care which I will definitely follow and she has also given me a lot more confidence in applying make up. I was a complete novice when it came to applying make up and felt apprehensive about meeting Clare but I needn't have worried. Clare is very approachable and a true professional. I was so impressed I am in the process of booking Clare for my daughter."
Lyndsay
"My sister and I, both ladies in our sixties, went to Clare for an update on our skin care and make up. It was a lot of fun, rewarding and we both felt we had learnt a lot. My sister wears make up every day, and wanted a re-fresh of her look, but also to learn about the new products which are now on the market. I wear very little make up, but was aware that with age, my skin and looks had changed. Clare was very patient with us, suggesting lots of options, and introduced us to makes which we had not heard of. She suggested alternatives to the more expensive items, and gave us so much good advice. She showed us how to apply the skin care and makeup products, and we then practiced with her guidance. It was a most rewarding afternoon"
Robin Hill
"I feel positively transformed after Clare's amazing and creative makeup guidance. She has that magical flair which has enhanced and transformed my image, whilst taking great care to find the best colours to suit my olive skin. I feel so very much more confident in my approach to makeup, whether it be for day, evening or that very special occasion. I would highly recommend Clare Pinkney's work"
Theresa Bray
"I had a complete masterclass lesson with Clare. Firstly a big thank you; it was exactly what I wanted. I got a day look, an evening look and lots of advice on the right colours and style for me plus application tips. Clare was friendly, knowledgeable and really helpful. I am quite self conscious about things like this but Clare made me feel very comfortable and was very positive in her approach; I never felt judged or self conscious at all! As a trainer myself I really appreciated the way Clare conducted the session too, letting me practise applying as we went along. I know this will help me be able to do it myself in future. The recommendations for products was good too as it didn't feel like Clare was trying to sell me anything and I'm looking forward to purchasing my new make up and skin care!"
Fiona Doran Smith
"I had a 2 hour make up lesson with Clare prior to my Wedding Day. I am a mature lady, so I was slightly apprehensive as had fallen into a makeup routine that had become very 'samey' over the years. I thoroughly enjoyed the experience and Clare provided lots of useful advice to enable me to do my own makeup on the day and also gave me ideas for an everyday look. I would recommend a session with Clare as it is both fun and revitalised my make up regime"
Sue Gotham
"I just wanted to say how delighted I was to hear from Alice how much she enjoyed her session with you, and how much she learned. We have benefited too as she has passed on a lot of valuable tips to us. I was visiting them at the weekend so I was able to see how lovely she looked when she got home"
Maureen Jones (gift voucher for grand-daughter)
"This so lived up to my expectations!! I had been looking forward to going. I learned so much and just loved the experience. I would thoroughly recommend it. It has given me confidence to apply makeup with more definition and to enjoy my looks"
Sue Pattison
Bridal testimonials
"If you are looking for an exceptionally experienced amiable makeup artist who will literally transform you on your wedding day then look no further than Clare Pinkney. I received so many compliments on my makeup the day of my wedding – she worked wonders on me! Clare is also an expert in knowing what looks good on camera and true to her reputation my photographs came out looking absolutely amazing. I discussed various colours and options with her. She guided me (in a way that only a true experienced professional could) into what would look best for the visual impact I was looking for on my day.
On the day of my wedding she showed up early smiling with excitement! Her fantastic personality and caring nature instantly eased my nerves. She is incredibly talented, patient, kind and professional. My husband couldn't take his eyes off of me and still continues to say what a wonderful job Clare did on me! I cannot recommend Clare enough – in fact I am going back to see her shortly with my mum for lessons! Quite honestly, engaging her services will be one of the best decisions you'll ever make for your special event"
Michelle Haywards
"Thank you for making me feel so beautiful on my big day, I loved my make-up and it lasted perfectly all night long. Thank you also for making my mum feel so special and she too loved her make-up. We also all benefited from the calm and relaxing atmosphere you created in our home. Finally thank you for assisting me with my veil. It was so secure, even when my bridesmaid stepped on it walking down the aisle."
Rebecca Micklethwaite
"Thank you very much for your fantastic make up that you did for me for my wedding on Saturday 28th September. Thank you for coming to my parents' house, and doing my makeup, really appreciated your calming influence and for surviving mad dog and other family members!!My makeup was amazing – so many people said how good it was and how it lasted until we were the last people to go to bed after all the dancing and catching up with guests! Really can't thank you enough for your time and energy. You will be pleased to know that I am a converted "cleanse and polish" girl, and use my lip-gloss and lipstick every day at work, with a bit of eyeliner and eye shadow!"
Heather Metcalfe
"I just wanted to thank you so so much for your wonderful make up service on Thursday. Everyone was saying how beautiful my makeup and hair were and I felt so confident walking down the aisle. Looking at the photos, I'm so glad I took your advice and stayed with the lighter eyeliner because my make up was just perfect and I am so glad I didn't overdo it. My mum and the bridesmaids looked so beautiful too and it was so nice to see my mum being pampered. I didn't have to worry about my make up all day and it looked amazing even until late during the evening."
Jo Corrocan
"Thank you so much for coming to my house to do our wedding make-up. It was a great treat for us and we were all delighted with the results. Pippa looked absolutely stunning. The make-up was perfect, enhancing her features but without a heavy made up look. The bridesmaids and I also felt that you had achieved exactly the right look for each of us and the make-up stayed on throughout the day and evening. Thank you again for helping to make it such a wonderful day."
Mrs D Steele
"I am so sorry it has taken me so long to write. I wanted to thank you for the beautiful make-up you did for my wedding day. It was such a joy to have you there, you are such a calming influence and it felt like I had a friend with me rather than a stranger. The make-up looked fab and on everyone, mine stayed on all day and the eyeliner for 2 days!!!!! You gave me exactly the look I wanted and I could have not been happier."
Alix
Commercial testimonials
"When writing a testimonial, it is so easy for people to go into auto mode addressing things such as how great a person is at their job, how professional he or she is and how amazing they are at working as a team. Well Clare will not disappoint you on any of theses points. But I would expect this from most professional of make-up artists. Clare is so much more than this, she has a dynamite creative personality and is capable t0 tune into your idea and even transform them.
Clare's organisational skills are a massive advantage to any project that she has and will be involved in, I think this comes from her teaching. Clare openly shares information and resources with the team and has no problem seeing the greater picture. She is refreshingly honest, encouraging, motivated and strongly positively. Clare will remain my number one call as soon as a new project comes in."
Ed Gregory – Owner of www.iGROOVER.com
"I have used Clare on many corporate and headshot shoots for my photography business over the past 8 years.
Clare is always able to bring out the best in people with her hair and makeup skills and makes it a pleasurable experience in the process for the client, putting them at ease in the process. I would recommend Clare for all your corporate, fashion and bridal MUA needs"
Toby Phillips – Owner of tobyphillipsphotography.co.uk