Clare is able to often able to provide makeup services for a group or offer hairstyling services in addition to makeup, however this is dependent on the size of the group and timings.
For example a wedding morning can be extremely busy and for bridal group bookings, or a commercial shoot with lots of models, it is essential that there are two specialists on hand. Clare is often joined by a professional hair stylist or an additional professional makeup artist, if a group booking is made Clare will discuss the needs for a secondary person with the client. However, should you want to arrange a hair stylist or an additional makeup artist directly, Clare thoroughly recommends the following colleagues who she works with regularly, whom she trusts and whose standard of work is exceptional.
Hair and Make-up Artist/Hairdressers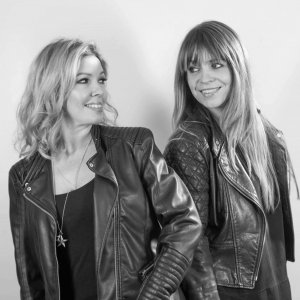 Hanna Wildman – www.hannawildman.com
Hanna is Clare's main sidekick and go-to hair and make-up artist. A hair guru who creates effortless hairstyles for the modern bride. Rest of paragraph as is. Hanna is also a qualified and experienced makeup artist who assists Clare with larger group bookings. Clare and Hanna work extremely well together and their work compliments each other making an excellent team.
A media hair and makeup artist whose career spans almost 25 years, during which time she has worked with actors, celebrities and models on all sorts of wonderful projects. Hanna is also an accredited hair and make-up tutor. She works with Clare teaching to both non-professionals and professionals wishing to improve their skills.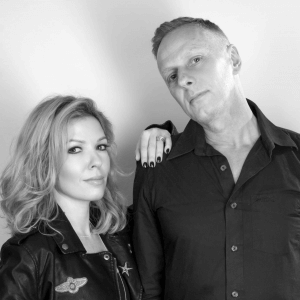 Martin Pinkney – www.martinpinkneyhair.co.uk
Martin Pinkney is an award-winning professional hairdresser with over thirty years industry experience, he offers hair styling for bridal, film, TV, commercial and fashion shoots. Martin has a natural flair for hairdressing, professional attitude and vibrant personality.
Martin also offers cutting, colour, restyling and hair extensions from his Surrey based salon.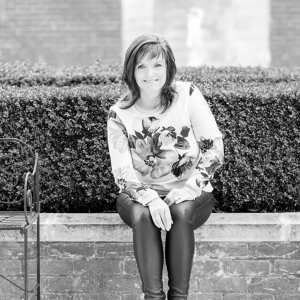 Sharon Roberts – www.wonderfulweddinghair.co.uk
Sharon is an award winning bridal hair specialist and she is fully qualified in every aspect of hairdressing and is passionate about bridal hair. Sharon offers a wealth of experience in wedding hair design, she is passionate about hairdressing and runs her own workshops aimed at helping other bridal hairstylists refresh, develop and improve their skills.